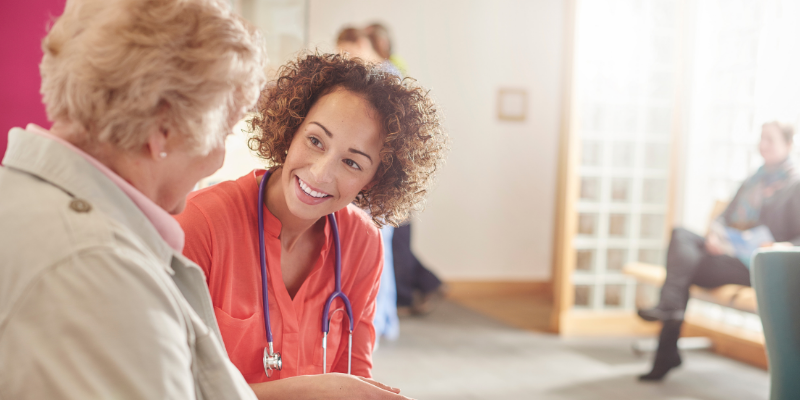 If you use compression garments, you know the relief they can provide you against swelling caused by chronic venous disease and lymphedema. These garments are important to your everyday comfort and health, so you want to make sure your compression garments last a long time. ThedaCare At Home does more than sell compression garments, we also provide you with care tips for your garments so they're always ready when you need them.
Washing Your Compression Garments
You have options when it comes to the way you wash your compression garments. You can hand wash your garments or throw them in the washing machine. Regardless of how you choose to wash your garments, here are a few things to keep in mind:
Use only mild detergents of soap and water when cleaning your compression garments.
Solutions containing bleach or petroleum-based chemicals will damage the fibers of your garment so they no longer provide the compression and support you need.
When washing your garment by hand, simply fill a bucket of water with a cleaning solution and let your garment soak for a few minutes. After you've rubbed the fibers of your garment, rinse away the cleaning solution and the garment is ready to dry.
If you use a washing machine, make sure you use the gentle cycle and place your garments in a mesh bag for extra protection. We recommend washing your garments in cool to warm water unless you have dark-colored garments, which should be washed in cool water.
Drying Your Compression Garment
You also have options for how you choose to dry your compression garments. For the dryer, make sure it is set to a no-heat setting. Heat will damage the fibers and affect the long-term wear of your compression clothing. You can also air-dry your garments, as long as you make sure not to stretch the fibers too much as you wring out excess water. If you choose to air dry, do not place the garments in direct sunlight.
ThedaCare At Home specializes in helping you find the right compression garments. Our experts can help size your garments so everything fits as it should. Check out the compression therapy garments we offer to learn more about how we can help you.
August 20, 2021 by ThedaCare At Home