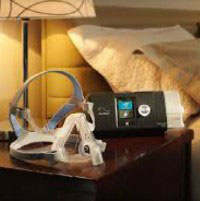 CPAP
At ThedaCare Home Medical, we're committed to making sure you receive your replacement CPAP supplies in a timely manner. For that reason, we are excited to announce upgrades to our Sleep Supply ordering platform so that you can connect with us anytime it's convenient for you.
If you have been enrolled in our automated outreach program for your CPAP supplies, no action is required. You will receive a notification when you are eligible for your next supply order. Based off your specific insurance plan requirement, this will occur within 3-6 months of your last CPAP supply order. If you have declined the notification program previously, but now wish to enroll, please email us at RTOrders@thedacare.org and provide your Name, Date of Birth, Shipping address, and Phone Number, and which contact method you prefer; Email, Text, or Automated Call.
Please call 1-800-984-5554 (Monday - Friday 8a-4:30p) if you have any further questions.
ThedaCare is dedicated to creating a healthier future for you.
Millions of people live with sleep disorders like obstructive sleep apnea. In order for them to get the restful sleep they need, they use CPAP equipment to help them breathe as they sleep. ThedaCare At Home carries a wide range of CPAP equipment, including:
CPAP machines
CPAP masks
CPAP cleaning supplies
Each of these categories is critical to helping sleep apnea patients breathe easy while getting a restful night's sleep. Please contact us to learn more about how we can help you get the CPAP equipment you need.