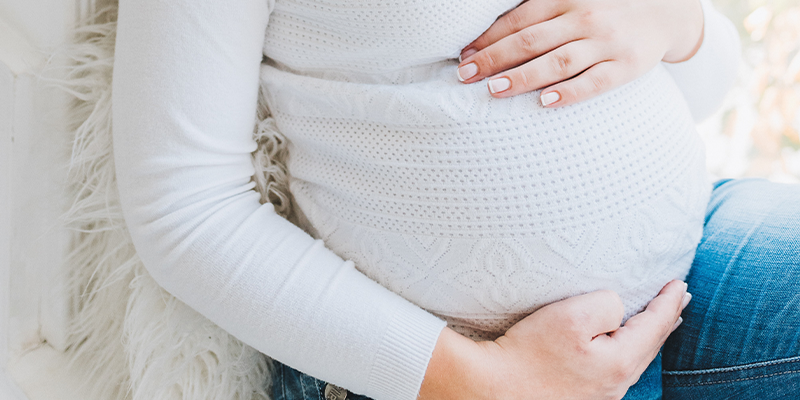 Pregnant women experience many changes in their bodies throughout the three trimesters. While most women prepare for these changes by purchasing maternity clothes and other necessities, they may not consider how swelling could potentially impact them. Expectant mothers can experience painful swelling, especially in their second and third trimesters, that causes discomfort. By using compression garments, pregnant women can find relief from swelling. At ThedaCare At Home, we know the benefits of compression garments, and we're ready to share those benefits with you.
Compression Garment Treatment for Pregnancy Leg Pain
The swelling that occurs during pregnancy leads to pain in your extremities. For most pregnant women, this means pain in their legs and feet. Compression garments are specifically designed to keep the blood moving in the legs, which prevents the buildup of fluids that leads to swelling. Wearing your compression garments throughout the day will keep your legs from aching during the night.
Reduced Risk of Heart Problems
Swelling can cause the heart to work harder. There is now more blood being produced to make its way through the body, which can put extra strain on the arteries and veins for a pregnant woman. This can lead to an increased risk of heart disease and cardiovascular disease. Compression garments aid the body, so it doesn't have to work as hard to pump blood and reduce the risk of any complications.
Vanish the Varicose Veins
Varicose veins are quite common for pregnant women. Because pregnancy can reduce the circulation for women, it can cause blood to pool and the skin to get darker. Because compression garments encourage better blood flow, it can prevent the blood from pooling to stop varicose veins before they start.
ThedaCare At Home carries compression garments from trusted names like Sigvaris. Our staff is trained to properly fit all compression garments, so we'll make sure you get the right size that will fit properly each day when you need them. Please browse our compression garments to learn more about how they can be helpful for you.
September 17, 2021 by ThedaCare At Home