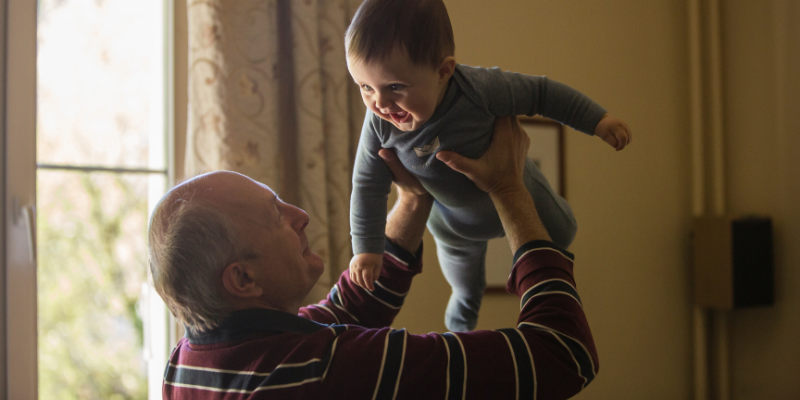 Age-In-Place Tips For Your Home
If you or your loved one is wanting to age in place, you might be wondering which room is the most important to make updates in order to prevent falls or injuries. Oftentimes, the kitchen, due to the sharp objects and hot stoves, is what comes to mind to be the most dangerous. However, it's one of the smallest rooms in the house that poses the biggest risk for falls – the bathroom. But we're here with some tips on how you can not only make that room safe but make other rooms in your home safe too so you can live safely and independently as you age.
Bathroom Safety Age-in-Place Tips
First, we'll start with the bathroom, and for good reason. According to the CDC, it's known that well over 200,000 falls each year are caused by slipping and falling in the bathroom. For this reason, we always make sure people are aware of just how dangerous this room can be without taking the right precautions. Some of the most popular products you can get to help keep your bathroom safe include:
Bedroom Safety Age-in-Place Tips
When it comes to staying safe in the bedroom, we have just the products to help. But there are some other tips we have for you to keep in mind, too. First, you'll want to remove those bedside rugs. While they look nice, they pose a huge tripping hazard getting into bed. Second, you'll want to make sure there are wide and clear pathways for you to get to your bed, dresser, closet, etc. People often try to fit in a small place resulting in a fall. Be sure to clear all clothes, cords and any miscellaneous items that would be in your way. As for assistant aids to help keep you safe, we recommend the following:
Home Safety Age-in-Place Tips
While staying safe in certain rooms helps keep you safe, our overall goal is to help you live in your entire home, without worry. One thing to keep in mind while you're making these necessary safety changes is to be sure to keep the things that make your house a home. Keep your collectibles, favorite lamp or rug, and if they get in the way, you can always try rearranging things to make the space you need to live a safe, comfortable and long life in the place you love best – home.
If you have questions about what products you should get to keep your home safe, don't hesitate to reach out to an expert at ThedaCare at Home. We look forward to helping keep you safe and happy!
July 31, 2021 by ThedaCare At Home