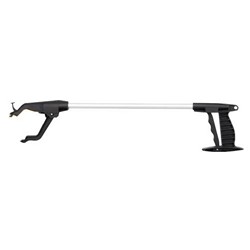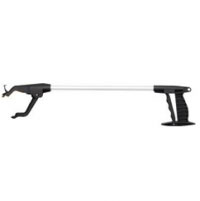 Details & Specs for Nova Dragon Reacher
Nova Dragon Reacher, 24" or 32"
Can retrieve dropped or hard to reach items that weigh as much as 2.5 pounds. It has an ergonomic design and is strong, lightweight and safe with no sharp edges. It can grab objects at any height and angle due to its jaw that rotates 360 degrees and patented trigger that multiplies gripping strength. The magnetic tip on the jaws of the reacher is perfect for picking up small metal objects, and a hook aids in activities such as picking up keys, shutting doors, or pulling items closer.