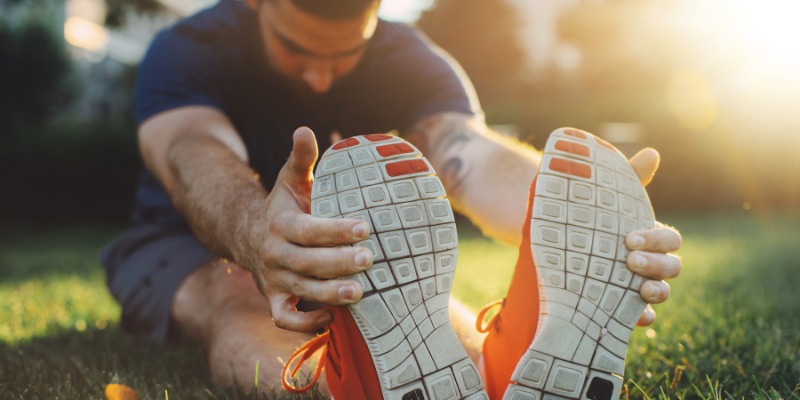 As spring has arrived and the new season of sports approaches, the possibility of a sports injury is also among us. About 12 million individuals between the ages of 5 and 22 experience a sports-related injury each year. Luckily, there are preventative measures that can be taken to avoid injuries, so continue reading to find out more.
Spring Injury Prevention Tips:
1. Always Warm Up
It is so important that you always warm up before participating in any physical activity. 5-10 minutes of warm up before any activity is recommended, and it is important to hold each stretch for about 20-30 seconds. Start with stretching and then you can move into some jumping jacks, walking, jogging, or running in place before beginning your activity.
2. Use Proper Equipment and Techniques
Utilizing quality equipment such as the correct shoes, clothing, helmets, and other protective gear will help prevent injuries. It is also always important to use proper techniques depending on the activity that you are doing. Taking time to learn the correct technique can reduce your risk of suffering from a sports-related injury.
3. Hydrate
As the temperatures start rising in the springtime, it becomes more and more important to stay hydrated. Being adequately hydrated can help your heart and muscles function properly while you are active. Dehydration can lead to severe health problems and increase your risk of a sports-related injury.
4. Listen To Your Body and Take Breaks
It is important to take a break 1-2 days out of the week to allow time for your body and muscles to recover. Breaks are essential for both your physical and mental health. If you are experiencing pain or fatigue while participating in physical activity, it's important to take a break immediately to avoid injuries.
While there are preventative measures available to help avoid sports-related injuries, they are not 100% avoidable. If you do happen to injure yourself while playing a sport, it is important to seek medical attention immediately. Some sports-related injuries will require a brace to help the body effectively recover. At ThedaCare, we offer a variety of brace options for all parts of the body. Browse our website to see our available options.
Don't forget to take care of your body this spring to help you avoid any sports-related injuries and help you stay safe. If you have any questions, reach out to our team of experts today!