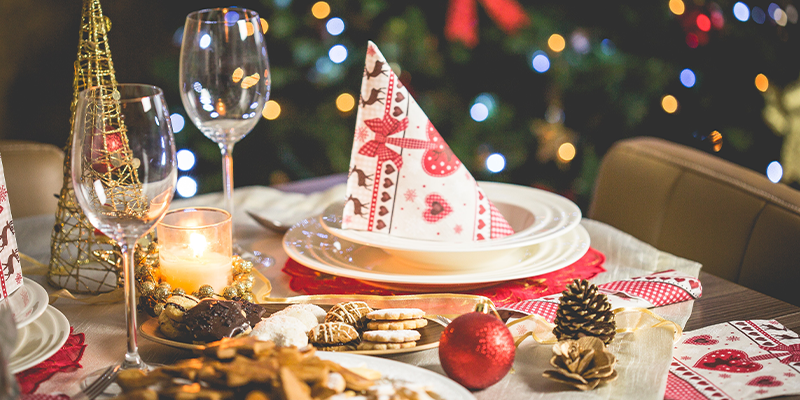 The holidays are a special time of year that everyone looks forward to. It's a time to gather with friends, family, and the people who matter most. And while you may be excited about the holiday season, it's important to remember to take precautions so you have a safe holiday season that will allow you to celebrate with everyone. From adjustments to accommodate mobility devices to gift ideas to improve your home's accessibility, ThedaCare At Home is here to provide you with the tips you need to have a safe holiday season.
Holiday Home Accessibility Tips
If you are hosting a holiday gathering, it's important to remember to make sure your home is accessible for everyone. It's possible that your older relatives may need a mobility device or ambulatory aid to help them get around comfortably. This can include anything from a power wheelchair to a manual push walker. Make sure there is a clear path throughout your home so anyone with a mobility aid can easily navigate their way to any room they need to. You may also need to implement wheelchair ramps to make it safe for mobility devices to get in and out of your home.
Holiday Home Accessibility Gifts
Home safety and accessibility don't stop once the holiday season is over. If you're looking for ways to improve accessibility and safety in your home or for a loved one, consider getting them a gift focused on keeping their home safe year-round.
A lift chair is a great way to add safety and comfort to any room in your home. ThedaCare At Home sells lift chairs from Golden Technologies, one of the most trusted brands in the home accessibility industry. These lift chairs can be customized to match your home's décor. Most importantly, it will make it safer for your loved ones to sit and stand while reducing their risk of taking a fall.
If your home has multiple levels that are difficult to access for loved ones with limited mobility, a stair lift is the perfect solution. Whether your home has a straight or curved staircase, we can fit a stair lift to your home that will make it safe for you or a loved one to get up and down the stairs.
The holidays should be focused on spending time with your loved ones. Make sure your home is prepared to host any of your loved ones so they can safely get to any room. If you have questions, please contact the ThedaCare At Home team.
December 4, 2021 by ThedaCare At Home