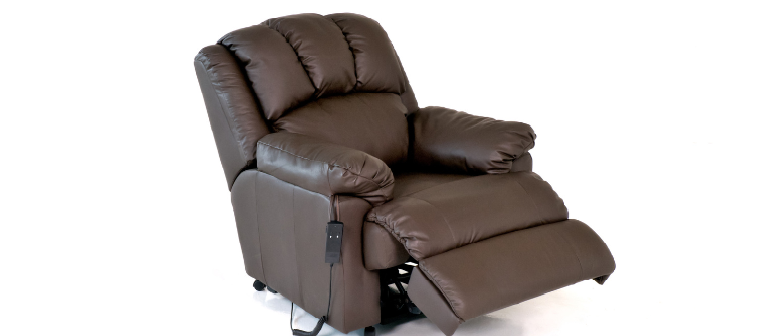 When buying a lift chair, you will want to make sure that you are purchasing one that fits your needs best and will benefit you the most. There are many options available when choosing a lift chair from a variety of sizes, different materials, and different features. We have created a guide to buying a lift chair to assist you when making purchasing decisions. Continue reading to find out more about how to choose the perfect lift chair!
Lift Chair Size
When choosing a lift chair, there are many different sizing options available that you will want to consider. Taking into consideration things like height, the width of the seat, and weight will all be beneficial in finding the right lift chair.
When looking at the height of the chair you will want to find one that isn't too tall or short. If your chair is too tall it will be extremely difficult to get into. But on the other hand, if a chair is too short your legs will not have enough room to sit comfortably.
You are going to want your chair to provide support and having the correct width of the seat will help with that. A too small width of seat will be too supportive and uncomfortable, but a width too large will not provide enough support. A good measure for this is to measure the width of your hips when sitting in a chair and add two inches.
The last thing you should consider about the size of your lift chair is the weight limit. Each lift chair will have its own weight limit and finding one that fits you best will provide the most comfortable and safe lift chair.
Lift Chair Material
When looking at different materials and fabrics for your lift chair, it may seem a little overwhelming with all the options available. The first thing you're going to want to do is to evaluate your home and the environment the lift chair will be in. Think about things like stain resistance, cleaning properties, color, scratch resistance and more.
If you have young children or pets, you will want to consider the spills and scratches that might happen when choosing a fabric. With all the available options, you will be able to find a lift chair fabric that fits you and your family's needs as well as fit the other decorations in your home.
Type of Lift Chair
If you are purchasing a lift chair, it is important to understand what the three types of lift chairs are and what each one's features are to find the best fit for you.
Two-Position
This is the most basic type of lift chair and reclines to about 45 degrees and has 2 resting positions.
Three-Position
These chairs recline flat to 180 degrees, and they have 3 resting positions.
Infinite Position
This chair is the most complex of the three options and is recommended for individuals who will be spending a lot of their day in this chair. These have dual motors and can be put in any position.
If you are beginning the search to find the perfect lift chair for you, you may find this guide helpful when making your decision. Think about all options and how each option will benefit you and fit best in your home. If you are interested in browsing our lift chair options, visit our website or if you are looking for more information, contact our team of experts today!
November 19, 2022 by ThedaCare At Home