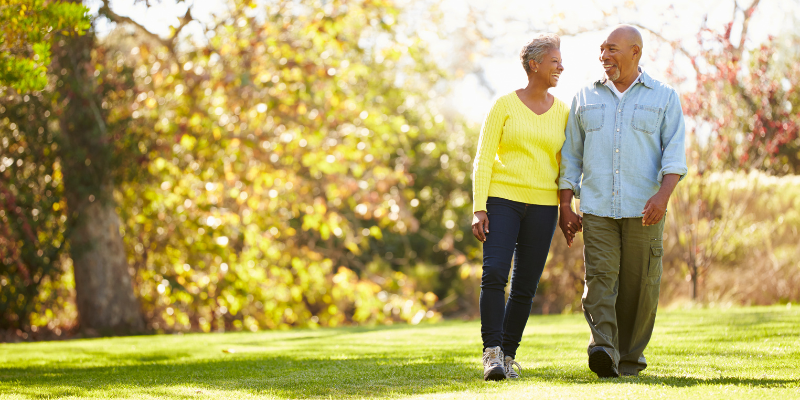 Going outside in the fresh summer air is a fantastic way to encourage aging adults to exercise and socialize. Maintaining a healthy lifestyle as you age is important because it allows you to stay as healthy as possible. Below, we share five activities that aging adults can participate in during the summer.
1. Fishing
Find a local pond, lake, or river to spend your day catching some fish. If you purchase a fishing license and pole, you can go fishing anytime you want! We recommend the early mornings and evenings when it is not as hot out. Fishing is a relaxing hobby that allows you to enjoy fresh air and quality times with friends and family.
2. Picnic
Enjoying a picnic is the perfect opportunity to gather your closest friends and family and partake in wonderful conversation. Find a beautiful location to lay your picnic blanket down and enjoy the weather, food, and company. Whether you want to pack a lunch or stop at your favorite restaurant for takeout, this is a fun summer activity for aging adults.
3. Gardening
Gardening is a popular activity that allows aging adults to remain active and maintain strength. This light activity can easily be integrated into your daily routine so go choose your favorite flowers and plants and start planting!
4. Farmers' Market
Check out your local community activities because you might find a weekly farmers' market you could attend. Going to the farmers' market is a great way to get some sunlight and you might even find some delicious, fresh baked goods to take home and share with your friends and family.
5. Bird Watching
Bird watching is a great activity if you are looking to relax and enjoy nature. It can be beneficial for self-reflection and calming your mind. Whether you are in a wildlife refuge or a local park, bird watching is a great activity to relax and enjoy nature.
Regular activity and socialization are important to aging adults' mental and physical well-being. It is important to stay safe during hot temperatures so these activities may be easier for you with the help of a mobility device such as a cane, walker, wheelchair, or power scooter.
Try not to stay indoors all summer, and instead try something new and maybe you'll enjoy it! If you have any questions, contact us or visit our website!
June 11, 2022 by ThedaCare At Home