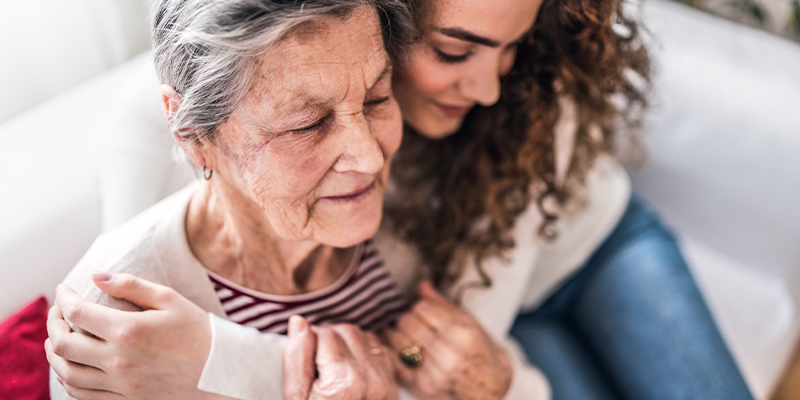 If you're in the market to buy a lift chair, you probably have a lot of questions, especially if you're shopping for a loved one. Whether you've never shopped for a lift chair before or you know nothing about them, ThedaCare At Home is here to answer your questions. We've compiled a list of the most common questions we encounter from people looking for a lift chair for themselves or their loved ones.
Who Should Use a Lift Chair?
Anyone can use a lift chair. But the people who would benefit the most from them are individuals with limited mobility and seniors who need assistance sitting and standing.
What are the Different Types of Lift Chairs?
The two most common types of lift chairs are two-position and three-position chairs. These allow you to set the positions that you sit in when using the chair. There are also infinite-position chairs that allow you to set the chair where you are most comfortable.
How Does a Lift Chair Work?
Lift chairs are built to make it safer for users to sit and stand. Using a remote control, you can raise the chair to assist you as you stand or lean into the chair as it descends to reduce the risk of sustaining a fall.
Are Lift Chairs Covered by Medicare?
Medicare may cover a portion of the purchase price of a lift chair, but not the full price. There are several criteria that need to be met in order to qualify for partial Medicare coverage. Please contact ThedaCare At Home to learn more about your billing and insurance options for purchasing a lift chair.
Will You Fix My Lift Chair?
Yes. We service what we sell at ThedaCare At Home. We can repair your lift chair on-site at our store and are on call 24/7 to assist you whenever you need us.
ThedaCare At Home sells lift chairs from the most trusted brands in the home accessibility industry. If you have questions about how we can help you choose the right lift chair for your loved one, please contact us.
November 19, 2021 by ThedaCare At Home