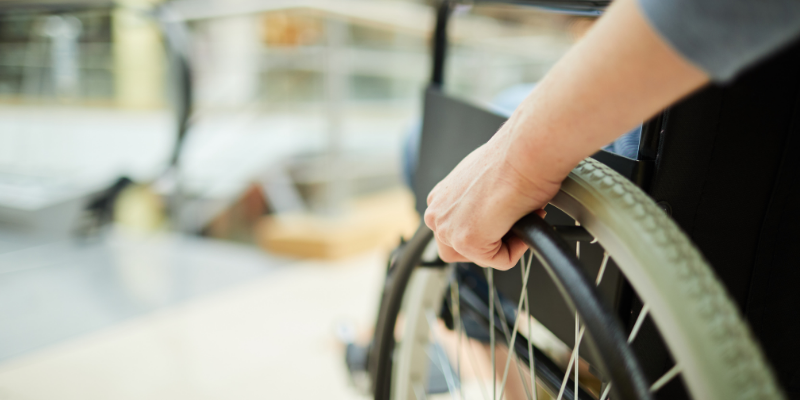 Whether you have aging parents or a family member with limited mobility, it can be difficult to know what the best choices are for them. From home modifications to emotional needs, you, or your family member's caregivers, play a key role in caring for them and their mobility issues. Luckily, you are not alone. Many families are going through the same issues and have the same questions and want to make sure they are doing the right thing for their loved ones. Continue reading to know the answers to some frequently asked questions.
1. What home modifications are best for those with limited mobility?
Bathroom modifications are a great place to start when modifying a home. Bathrooms are one of the most used and most dangerous rooms in the home. People with limited mobility have an even greater chance of slipping and falling. Walk-in showers, grab bars, shower chairs and toilet seat risers are a great start to improving bathroom safety. If your family member's home has stairs, it is suggested that they look into putting a stairlift in their home as it removes the risk of falling on their stairs and gives them their independence. If your family member has been told to use a wheelchair, then it may be best to look into widening doorways and adding a ramp to the home.
2. How do I keep a family member with limited mobility safe?
Making sure that your family member with limited mobility is safe is more than just modifying your home. Although, that is a great first step. It may be a good idea to enroll your family member in a support group. This way they can share their feelings with people who are going through the same thing. Make sure that they are eating a healthy, well-balanced diet. Eating the right foods can strengthen bones and lower joint and muscle pain. Keeping them involved in activities they enjoy helps keep them happy and moving. This also encourages them to exercise and move their body.
3. How do I keep my family member involved in activities when they have limited mobility?
The best way to keep your family member involved in activities is to customize them. There may be an activity that your family member used to love, but now their limited mobility is preventing them from doing it. Try and find a way to still do the activity such as going from tennis to table tennis. This is also a great time to help them find new passions such as crafting, bingo, chair exercises, yoga and enjoying nature.
4. What are the ways someone with limited mobility can exercise?
For cardiovascular exercise, walking, running, cycling, dancing, tennis, swimming, and water aerobics are a great start. For strength training, using weights or other resistance helps to build muscle and bone mass to improve balance and prevent falls. Flexibility exercises can also help enhance your range of motion, prevent injury, and reduce pain and stiffness.
Have more questions? Don't hesitate to reach out to our staff at ThedaCare Home Medical. We'll be happy to help!
May 21, 2022 by ThedaCare At Home