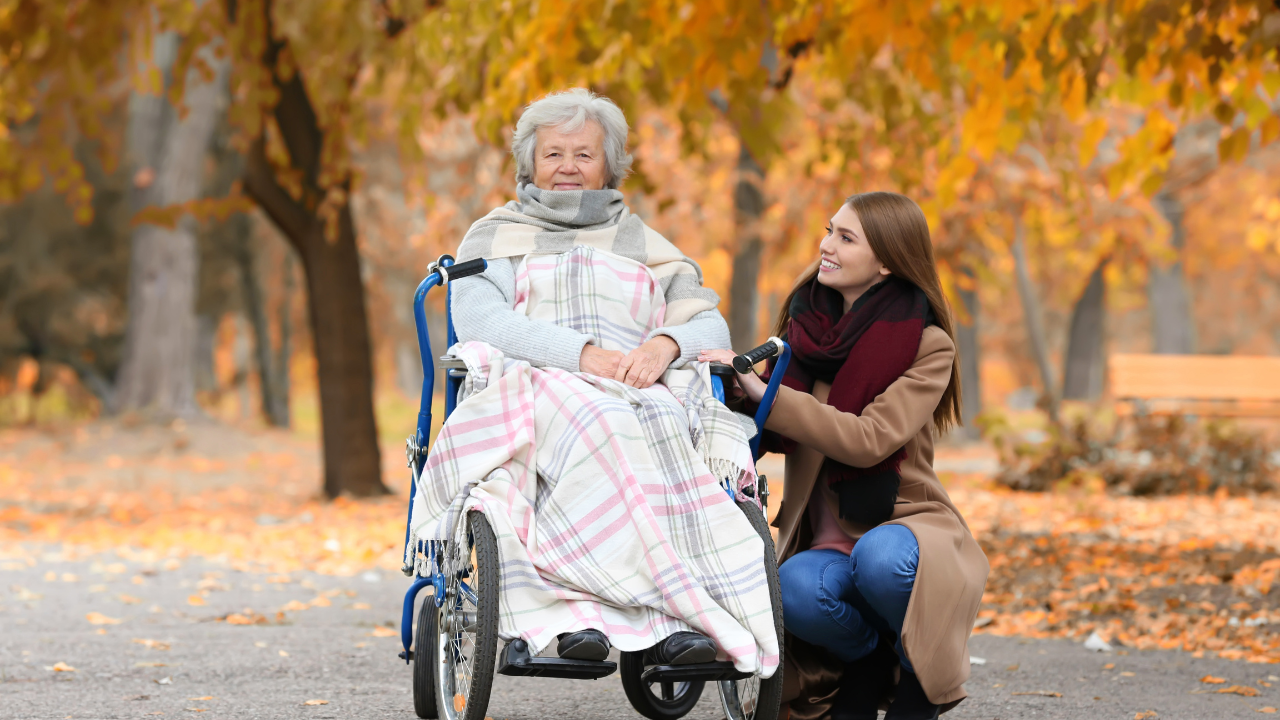 Fall is a season with crisp air, leaves falling, and campfires but also a season where the chilly air, slippery surfaces, and yard work can cause illness and/or injury. Fall can be a difficult time for those with limited mobility, putting them at a higher risk for weather-related injuries. We want to help you stay safe this fall with these safety tips.
Get Help with Fall Yard Work
Cleaning the yard and gutters should not be done by individuals with limited mobility. Risks include back strains, broken bones, exhaustion, joint damage, and falls while hauling leaves, climbing ladders, and raking piles. If a family member isn't able to help you, you can hire out professional help.
Clear Leaves from Walkways
While leaves are pretty, they can be very dangerous. They can be hazardous to individuals with limited mobility because they can be extremely slippery on a walkway or sidewalk. It is important to remove the leaves from the walkway as soon as possible and put them in a bag to prevent them from blowing back onto the walkway.
Medical Alert System
You can protect yourself or a family member from a life-threatening fall by having an emergency helpline on hand. Installing a medical alert system is a great way to get help if you or your loved one are injured and can't reach a phone. There are various systems depending on what will work best for you and your needs.
Non-Skid Mats
Another way to minimize slips and falls is to put non-skid mats down on slippery surfaces like sidewalks, wooden decks, walkways, and carports. This is a cost-effective way to prevent injury in the fall.
Get a Flu Shot
Fall is the beginning of flu season and individuals with limited mobility can have declining immune systems which can put them at a higher risk for flu-related illnesses. The CDC recommends covering coughs and sneezes to avoid spreading germs, washing hands frequently with soap and warm water, and getting a flu shot to prevent the infection.
We hope this article provided you with some important safety tips this fall season. We want you to stay safe and have fun with your loved ones. If you have any questions, contact us!