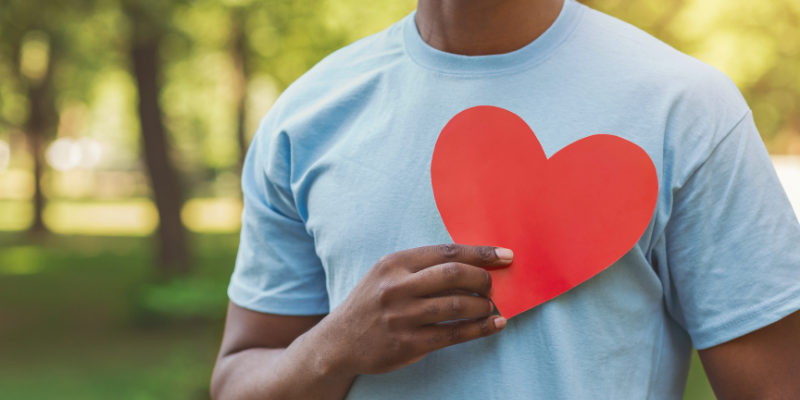 It's never too late to make that change to better your health, especially when it comes to bettering your heart health. In honor of February being American Heart Month, we wanted to show you why and how you can live a heart-healthy life so you can live longer and stay healthier for years to come.
1. Get active, stay active.
Exercise and keeping active is one of the best things you can do to prevent illnesses and diseases such as dementia, heart disease, type 2 diabetes, high blood pressure and even some cancers. Not only does being active lower your risk for these things but by getting even a little bit of exercise each day you will feel better during the day and sleep better at night – what's to lose?
2. If you smoke, stop.
In as little as just 24 hours of quitting smoking, your risk for heart disease goes down. Just 24 hours. So, think of how much it decreases throughout the rest of your life. The earlier you quit, the less chance you have of developing heart disease, cancer and other diseases and illnesses. If you want to try stopping on your own, pick up another hobby to do instead of smoking. This could be walking, swimming, puzzles, etc. Anything to get your mind off the craving. If this isn't enough, and a lot of times it isn't - that's OK. Don't give up. Check with your doctor for other options. They are endless if you are willing to put forth the effort.
3. Learn Your Health History
As simple as this sounds, it can make a huge difference in preventing or slowing your chances of heart issues or other illnesses that your past family has suffered from. Get to know your risks and talk to your doctor to get a plan for your future.
4. Make Healthy Food Choices
Your diet only gets more important as you age, so when you're making your grocery list or ordering out, rethink what you might typically get. A few things to keep in mind when thinking of food and what you're putting into your body:
Is it high in sodium?
Is it low-fat? (dairy)
Do I have veggies and fruits accounted for in the day/meal?
Have I eaten too much of this food already?
Is this the right portion?
5. Remember Your Medication
This is extra important if you have pre-existing conditions. Some people struggle with remembering medication when it comes to taking multiple things. Some ways to help ease this burden are to get a pill organizer, use an alarm, track it with an app or even something as simple as making a checklist for the week. If this doesn't work, never be afraid to ask for help. Your loved ones care about your health more than you know, and keeping track of your medication goes far beyond just keeping your heart healthy.
If you're currently living with a heart condition and need some help getting around or monitoring your health at home, check out products like our mobility equipment and blood pressure monitor. So, now that you have the tools and education to do so, here's to living a safer, more heart-healthy life.
February 5, 2022 by ThedaCare At Home