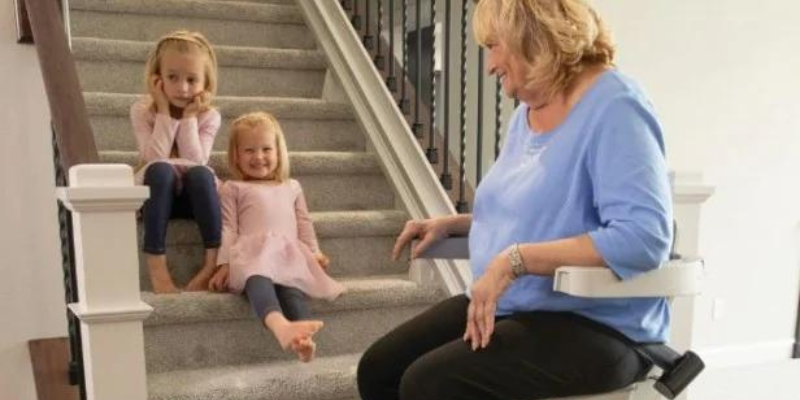 Have you been considering installing a stair lift for someone in your life? A stair lift can be extremely beneficial to many individuals' lives for a variety of reasons. Going up and down the stairs may become more challenging for your mom, dad, grandparent, or individual in your life who may have limited mobility, an injury, or is aging in place. You may not know if a stair lift is right for your loved one - we are here to help by sharing 5 reasons why your loved one needs a stair lift. Keep reading!
1. Prevent Injuries
One of the top reasons to install a stair lift is the safety aspect that it instantly adds to your loved one's life. A stair lift can aid in preventing injuries that are caused by slips and falls on the stairs. As one's mobility decreases our risk of injuries on the staircase can increase greatly. Installing a stair lift into a home can ensure that your loved one's safety will be increased.
2. Restore Independence
If stairs are preventing your loved one from accessing certain areas and floors of their home, chances are they may feel like they have lost their independence. A stair lift will allow them to access all areas of their home safely without the need for assistance.
3. Allows Them to Age at Home
As our loved ones age, it can become more difficult to care for them at home safely. With a stair lift, they can still access all areas of their home and stay safe while doing so. A stair lift could eliminate the need for your loved one to move into a senior living facility altogether or allow them to stay living at home for a longer time.
4. Easy to Use
Stair lifts are generally small and can fold up, so they don't get in the way of anyone else trying to use the stairs. The stair lift itself is generally easy to use for most individuals. The controls are usually located on the armrest or on a remote so users can use the stair lift effectively and safely.
5. Short-Term Solution for Injury
Generally, when we think of stair lifts, we think of seniors with limited mobility that need them the most. A stair lift can also be beneficial for anyone who has recently had an injury or lives with limited mobility that prevents them from going up and down stairs. A stair lift will allow access to all areas of the home during the recovery from an injury.
There are so many reasons that a stair lift could benefit your loved ones. These 5 reasons are just a few of the ways that installing a stair lift could improve the life of your loved ones. If you are interested in a stair lift or have any questions, contact us today!
December 5, 2022 by ThedaCare At Home