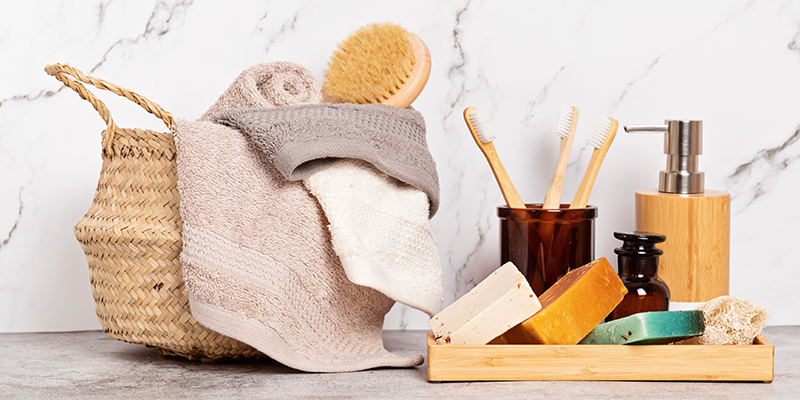 Having a bathroom that is accessible to people of all ages and abilities is essential to promote safety and eliminate falls and injuries. As one of the most dangerous rooms in the house, bathrooms can create obstacles and become unsafe for elderly friends, family members, and individuals with disabilities. Floors become wet and slippery, items can be hard to reach, rugs can get in the way, all of which contribute to injuries within the bathroom. In today's blog, we'll cover some ways to increase the safety of your bathroom and ensure your household and your guests can access it safely and comfortably.
Adjust the Size of Your Bathroom
The size of the bathroom can impact its accessibility. Having a wide entrance can make it easier for everyone to safely enter and exit the bathroom, especially for users with limited mobility or those that use a mobility aid to move around. A few modifications to increase the size of your bathroom and its entrance can help make it more accessible to all individuals, as well as reduce the risk of injury associated with narrow, hard-to-enter places.
Install Grab Bars
According to the CDC, 81.8% of bathroom injuries are caused by falls. Adding grab bars is an easy and affordable way to improve accessibility and safety within your bathroom. Grab bars promote safety by reducing the risk of injuries associated with falls as they provide stability. Placing these bars in the shower, next to the toilet, and along the walls can prevent a slip while in the bathroom.
Modify Your Toilet
There are many modifications that can be added to make your toilet functional and safe. These bathroom safety items can allow you and your loved ones to maintain your safety and independence while using the restroom. There are multiple types of toilet safety products available including an elevated toilet seat, which can be added to provide support and improve balance. Another option is a toilet safety frame, which is an extremely helpful aid in additional safety.
Reduce Clutter
Keeping the bathroom clean and clutter-free is an uncomplicated way to improve safety and reduce the risk of injury. Consider adding extra storage to help eliminate this problem. Hanging shelves, baskets, or containers can provide instant organization and extra space to eliminate bathroom clutter.
Shower Accessibility
The shower can be a dangerous place as it is slippery and could easily result in an injury. Modify your shower with products to make it safe and functional for use. One way to do so is by adding a handheld shower head. Having a handheld shower head can help those with limited mobility shower safely and independently.
Bathroom safety is extremely important for everyone. With these five ideas, you can improve your bathroom safety and make it accessible and comfortable for individuals of all ages and abilities. If you are interested in purchasing any bathroom accessibility products, be sure to visit our online catalog!
July 9, 2022 by ThedaCare At Home