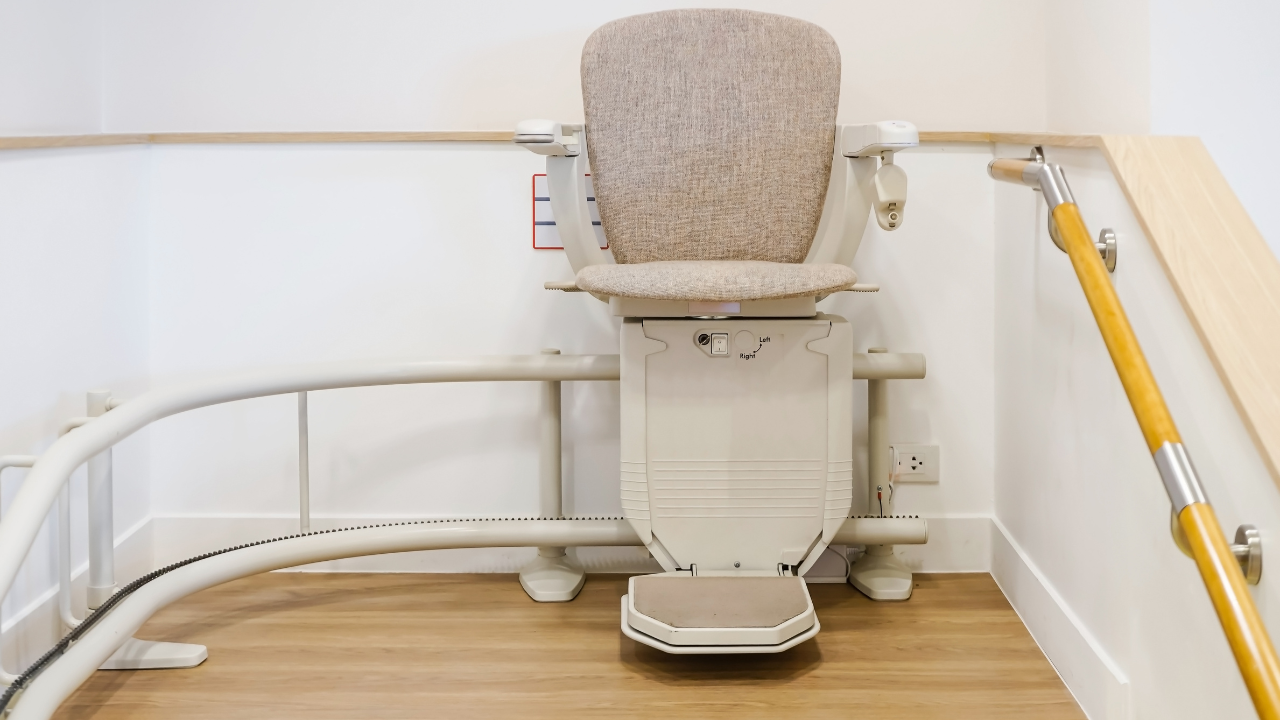 As people age, many go into assisted living because their homes are not modified enough to allow them to maintain their independence. Here at ThedaCare, we know how important it is to stay in your home and neighborhood. If you want to learn how to modify your home to make it more accessible as you age, keep reading this blog.
Stair Lift
A stair lift is a device that lifts people up and down stairs so they can access all levels of their home. They provide a safe and easy way to get up and down the stairs for individuals with limited mobility. Stair lifts provide convenience and can restore independence for those who can't use the stairs anymore.
Lift Chair
Lift chairs help those with limited mobility, safely move to a standing position. A power lift chair is designed to help you go from a seated or reclining position to standing on your own. Multiple studies demonstrate how maintaining your independence reduces your risk of chronic disease, as well as anxiety and depression.
Car Ramps
Wheelchair ramps for cars allow individuals to enter and exit their vehicles independently. For wheelchair users that can drive, these ramps allow them to go anywhere without a caregiver. Portable ramps are extremely convenient because they can be stored in your car after you are done using them or for travel. Wheelchair users often feel confident and independent when using portable wheelchair ramps and allow them to have the freedom they wouldn't have otherwise.
Walk-In Shower
The accessibility feature of a walk-in shower is a huge benefit because it allows the user to get in the shower much easier than a bathtub. Individuals who are confined to a wheelchair and those with limited mobility are able to take hassle-free showers.
While it can be difficult to access all areas of your home if you have limited mobility, we want to make it easy to have all the resources available to help you keep your independence. If you have any questions, contact us or browse our catalog of products on our website.