Golden MaxiComforter Lift Chair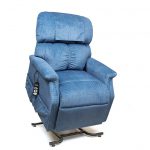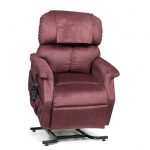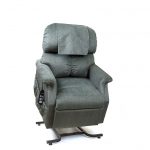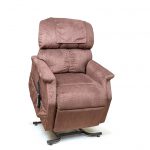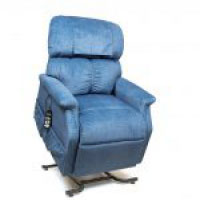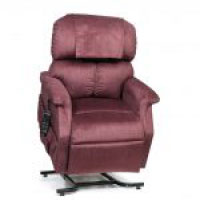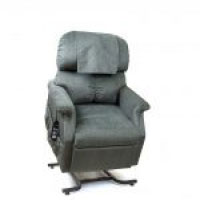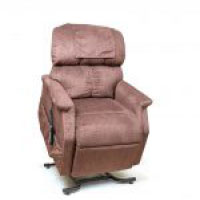 The MaxiComforter lift chair from Golden Technologies is available in a wide range of sizes and offers all the comfort features you need. Please complete our order request form to learn more about adding this lift chair to your home. ... View More
Details & Specs for Golden MaxiComforter Lift Chair
The MaxiComforter lift chair from Golden Technologies is designed to fit users of any size. Now available in several sizes, including tall and extra wide, the MaxiComforter offers a plush seat and backrest while providing you all the lumbar support you need. Using Golden's patented Ultimate Recline Technology, you can find the perfect alignent that will take pressure off your back, improve circulation and keep you comfortable all day long. Complete the ThedaCare At Home product order request form to get more information about the MaxiComforter lift chair. If you have any questions, please contact the ThedaCare At Home team. We also invite you to consult the ThedaCare At Home blog to learn more about the features you should look for in a lift chair.
Contact Us Lift Chair Features Guide
MaxiComforter Lift Chair Key Features
Patented MaxiComfort recline technology, the world's only two motor power lift and recline chair with our adjustable active seat option.
MaxiComfort recline options include TV Watching, Zero Gravity, Sleep, and Trendelenburg.
Offering Autodrive with programmable memory settings (Not Available on the M26)
Optional Power Pillow for powered head and neck comfort
Weight Capacity: 300lbs to 500lbs
Limited Lifetime Warranty; wood and metal
7 Year warranty; motor and electronics
MaxiComforter Lift Chair Available Sizes
Petite/Small (PR535-PSA)
Medium (PR535-MED)
Large (PR535-LAR)
Tall (PR535-TAL)
500 lbs (PR535-M26).
| | |
| --- | --- |
| Weight capacity | 375 Ibs |
| Overall height | 42" |
| Sizes | Small, Medium, Large |