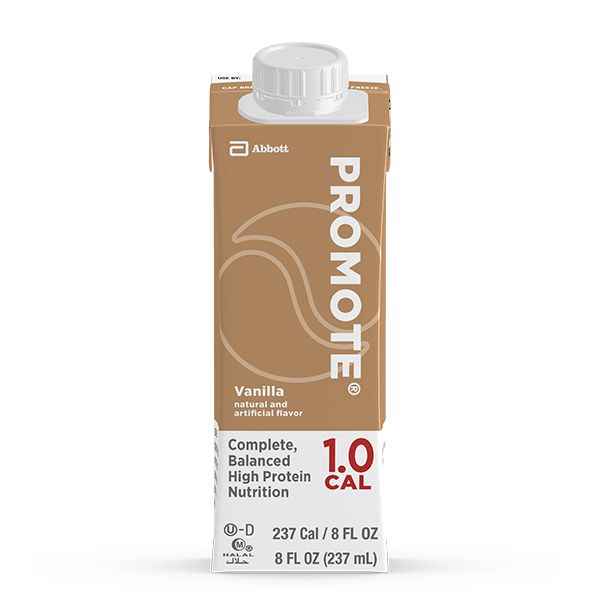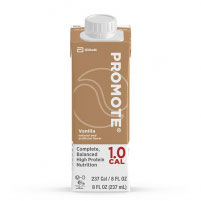 Promote® Supplemental Formula is a complete, balanced, very-high-protein, and fiber-fortified formula for patients who need a higher proportion of calories from protein ... View More
Details & Specs for Promote
Promote® Supplemental Formula is a complete, balanced, very-high-protein, and fiber-fortified formula for patients who need a higher proportion of calories from protein.
Ideal for patients with low caloric and/or wound-healing needs and those at risk for protein-energy malnutrition or pressure ulcers.
For tube or oral feeding.
For supplemental or sole-source nutrition.
Halal.
Kosher.
Gluten-free.
Suitable for lactose intolerance.
Not for people with galactosemia.
Not for IV use.
Ingredients: Water, corn, maltodextrin, milk, soy, soy protein isolate.