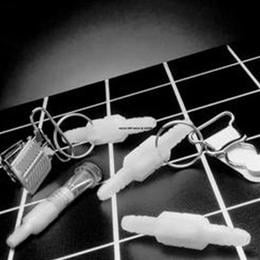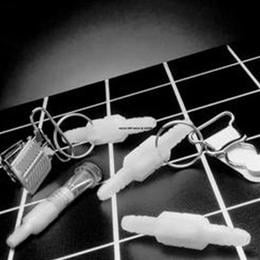 Salter's leak-proof, 360° rotating tubing connector helps to prevent twisting, kinking and tangling of oxygen connection tubing. It provides added safety, mobility, and convenience for the patient and care provider in a multitude of applications. ... View More
Details & Specs for Oxygen Swivel Connector
Salter's leak-proof, 360° rotating tubing connector helps to prevent twisting, kinking and tangling of oxygen connection tubing. It provides added safety, mobility, and convenience for the patient and care provider in a multitude of applications.

Note: The Swivel Connector Security Clip does not come standard with Salter's swivel connectors.

For additional product information, including a larger picture of the connector, other available configurations from Salter, and descriptive diagrams of the connector's application and use, click on the Product Detail PDF located below, under the Additional Resources tab.