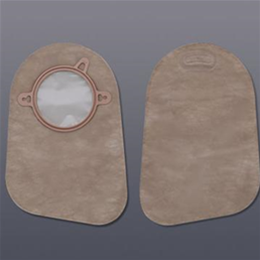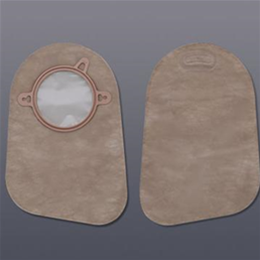 Product BenefitsQuietWear Pouch Material allows people with ostomies to live their lives with comfort, confidence, and discretion.Comfort Wear panels provide a soft, cloth-like covering betwe ... View More
Details & Specs for New Image Ostomy Pouches

Product Benefits
QuietWear Pouch Material allows people with ostomies to live their lives with comfort, confidence, and discretion.
Comfort Wear panels provide a soft, cloth-like covering between the pouch and the skin.
Security and confidence achieved by highly effective deodorizing and venting filter made of activated carbon granules.
Securely holds pouch to a belt with attached belt tabs.



Item # Length Size Unit of Measure
18322 (23cm) 1 - 3/4" Flange (44mm) Box of 30
18323 (23cm) 2 - 1/4" Flange (57 mm) Box of 30
18324 (23cm) 2 - 3/4" Flange (70mm) Box of 30

Sizing Pouches:
A properly fitted pouch is essential to minimize stomal and skin irritation and to obtain optimum pouch wear time. Use a Hollister Stoma Measuring Card (No. 906449), to measure.
After measuring the stoma accurately, select a skin barrier with the smallest barrier opening that can fit comfortably around the stoma — without actually touching it.
Too large an opening will leave skin exposed, and could lead to skin irritation or erosion.