K.D. Deluxe Steel Drop-Arm Commode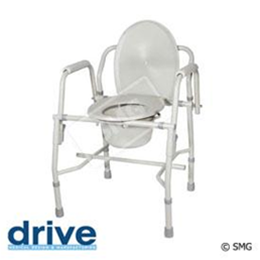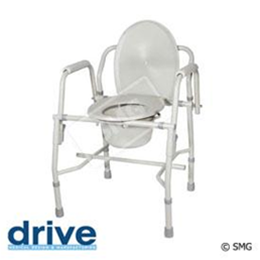 Easy to assemble frame. Easy-to-release drop arm mechanism allows for safe lateral patient transfers to and from commode. Ideal for those with limited dexterity. Durable plastic snap on seat and lid. ... View More
Details & Specs for K.D. Deluxe Steel Drop-Arm Commode
Easy to assemble frame.
Easy-to-release drop arm mechanism allows for safe lateral patient transfers to and from commode.
Ideal for those with limited dexterity.
Durable plastic snap on seat and lid.
Easy to clean grey powder coated steel finish.
Plastic armrests and back provide extra comfort and support.
Comes with 12 qt. commode bucket with carry handle and splash shield.
Limited Lifetime Warranty.