Golden Compass Power Chair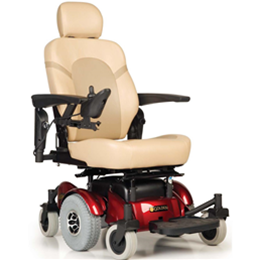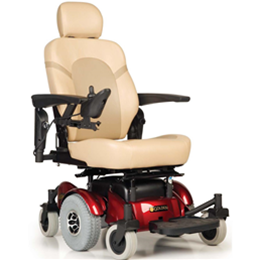 Inclines, declines, thresholds… you name it, we tame it. The Golden Compass™ power chair — a true center-wheel-drive power chair with a patented springless articulating ... View More
Details & Specs for Golden Compass Power Chair
Golden Compass

Inclines, declines, thresholds… you name it, we tame it. The
Golden Compass™ power chair — a true center-wheel-drive power chair with
a patented springless articulating chassis — provides superb stability
to keep you in total control at all times.
An incredibly tight 19-inch turning radius allows you to turn around
in the tightest of spaces. No other power chair on the market offers
this level of stability, maneuverability, performance and reliability —
all in a beautifully designed package, with the best warranty in the
industry. Check out these features, and you'll understand why so many
people choose the Golden Compass!

Superior Design
True Center Wheel Drive
Springless Articulating Chassis Eliminates Rocking Motion
Flip-Up Armrests for Easy Transfers
19″ Turning Radius
Easy-to-Use Dynamic Shark Controller Standard
Extra Roomy, Deluxe Captain's Seat Standard
Semi-Reclining Seat Optional
Arms Adjust in Width and Height
Retractable Swing-Away Control Arm
Height-Adjustable Seat
Uses U1 or 22NF Batteries
Weight Capacity: 300 lbs.