Fast Freeze Continuous Spray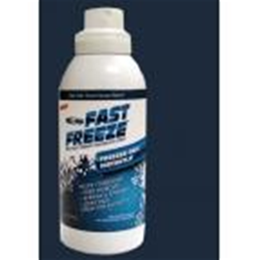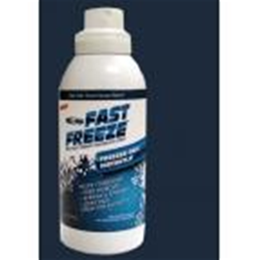 Comparable to Biofreeze, Freeze It and Icy Hot, the Fast Freeze line of products are a topical pain reliever used to treat arthritis and sore muscles by first dulling the pain with a cooling sensation and then relaxing it as FastFreeze warms up. ... View More
Details & Specs for Fast Freeze Continuous Spray
Comparable to Biofreeze, Freeze It and Icy Hot, the Fast Freeze line of products are a topical pain reliever used to treat arthritis and sore muscles by first dulling the pain with a cooling sensation and then relaxing it as FastFreeze warms up.

Features Include:
Derived naturally from peppermint oil, Menthol is a very mild local anesthetic which can be applied directly to the skin giving a cool sensation to the applied area. Menthol offers short-term relief for aches associated with arthritis as well as general muscle sprains and other similar conditions.
Originating from the wood of the Camphor Laurel Tree, Camphor%u2019s penetrating, fragrant odor gives a cool sensation to the skin, while its antiseptic and anesthetic properties act as a skin-conditioning instrument. As it absorbs into the skin Camphor provides a numbing effect helping to ease and reduce pain.
Dried leaf juice from the Aloe plant can be used as an anti-inflammatory agent while offering a healing effect when used on the skin.
Ilex, the herbal extract from the holly plant helps protect the skin as well as extending properties of the analgesics found in FastFreeze.
Vitamin E acts as both an anti-inflammatory and analgesic.
Indications:

Designed to work on the neck, back, shoulder, calf as well as the arm, elbow, wrist, leg, knee and ankle, FastFreeze is great for preventative use when doing tasks that aggravate arthritic joints; simply spray or rub FastFreeze before doing activities which result in painful flair-ups.