Comfort Bath Cleansing Washcloths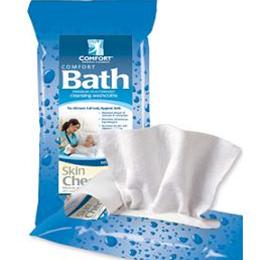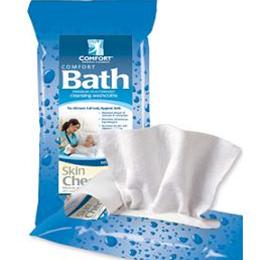 Cleansing Washcloth is a heavyweight washcloth which is as thick as the laundered kind. It is enriched with aloe and vitamin E to nourish and soften skin. This washcloth is hypoallergenic, gentle and non-irritating and can be used on all areas of the body, including the face. ... View More
Details & Specs for Comfort Bath Cleansing Washcloths
Sage Comfort Bath Cleansing Washcloth is a heavyweight washcloth which is as thick as the laundered kind. It is enriched with aloe and vitamin E to nourish and soften skin. This washcloth is hypoallergenic, gentle and non-irritating and can be used on all areas of the body, including the face.
8 heavyweight washcloths/package.
Cellulose & polyester blend washcloths.
Aloe and vitamin E.
Maximum amounts of rinse-free cleansing and moisturizing solution.
USP purified water.
Latex-free.
Clean scent.