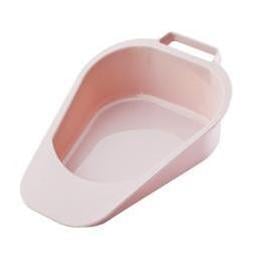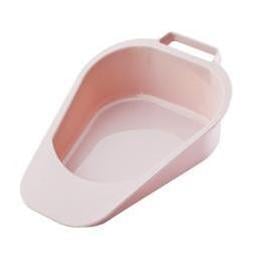 Generous capacity reduces chance of overflow Can be used as a female urinal Contoured shape for comfort ... View More
Details & Specs for Fracture Bed Pan
Bedpan holds the weight of the patient's buttocks and mid-trunk of their body. The head, arms, legs and chest are supported by the bedding. The material used for all the above plastic products is polypropylene unless otherwise indicated.
Designed with immobile patients in mind, fracture bedpans have a tapered end for improved comfort and ease of placement.
Plastic guard prevents spills and built-in handles simplify placement and removal.
Fracture bedpans are ideal substitutes for a female urinal.
250 lb weight capacity.