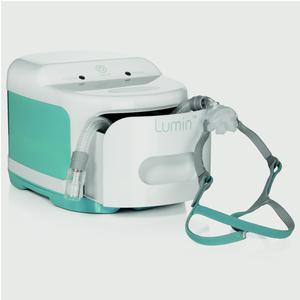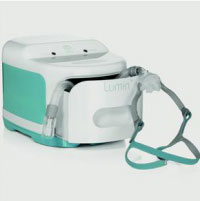 Details & Specs for Lumin CPAP Sanitizer
Lumin CPAP UV sanitizer is the easiest and fastest way to disinfect CPAP mask, reservoir and other accessories without water, chemicals or harmful ozone. It is the ideal maintenance-free accessory for today's CPAP patient concerned about hygiene.
Developed out of the need for a product that would not damage the CPAP device itself during disinfection and had zero risk of exposing a respiratory patient to a lung irritant.
Quick five-minute disinfection cycle time.
UV light kills 99.9% of harmful bacteria, viruses, mold and fungus.
Safe and easy to use, simple one-button operation.
Can also be used as a general-purpose disinfecting system for hearing aids, dentures, pacifiers and even toothbrushes, anything that can be placed in the drawer of the system.
Warranty: Twenty-four month.
Weight: 5.5 lb.